Learn Xcode Storyboard, Auto Layout and Designable Views

Swift made code simpler and it quickly became one of the top languages used. Xcode 6 introduced a number of new features such as Playground, Vector Assets and Designable Views. Ultimately, it made Adaptive Layouts an essential skill because of the iPhone 6 and 6 Plus.

Mobile continues to grow exponentially, raking the majority of the profits for its developers. Apple paid $10 Billion in 2014. Prototyping became one of the most sought-after skills for designers.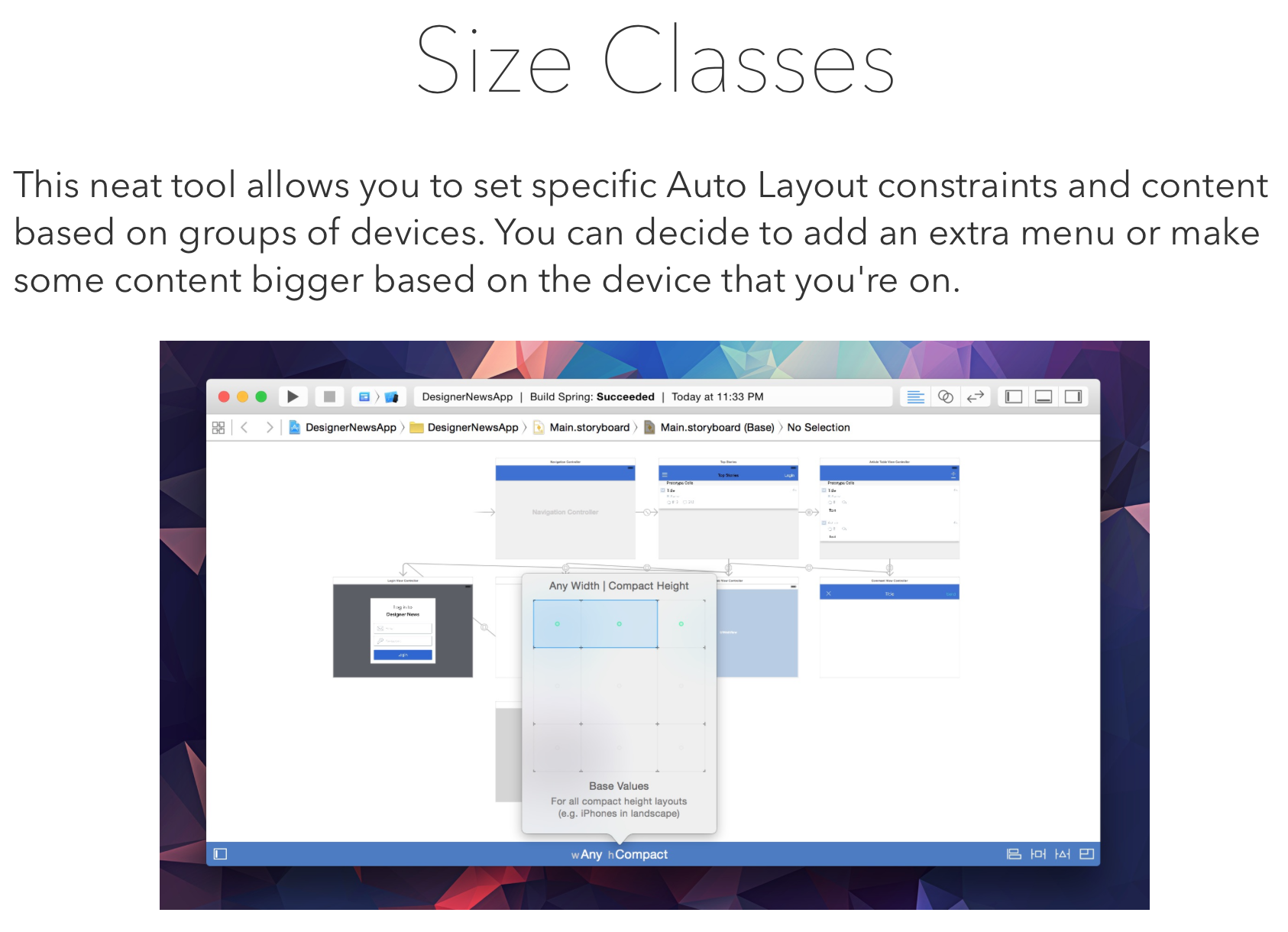 ---
---